Vern Braswell Has Cancer.
3 Ways You Can Help.
November 16, 2020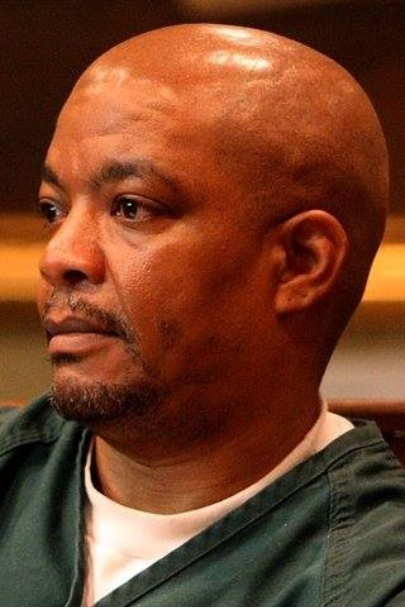 By @BlackDefendants
Cancer for a Black Man
On the streets of Tennessee during a pandemic
Can be a critical situation...
Cancer for any Black Man
In the prisons of Tennessee during a pandemic
Can be a death sentence...
PLEASE SHARE THIS WITH AS MANY AS YOU CAN.
WE NEED OTHERS TO HELP US WITH THIS FIGHT.
Vern, who was wrongfully convicted, has now been diagnosed with cancer.
Please help us to gain his freedom from both of these.
DON'T LET VERN BRASWELL BECOME A HASHTAG BEFORE YOU DECIDE TO GET INVOLVED!

WILL YOU PLEASE HELP HIM by DOING THESE 3 THINGS- PLEASE?

1. Follow @J4VernBraswell, @BlackDefendants & Justice For Vern Braswell on Facebook to get updates about his condition and status of his case.

2. CLICK HERE TO SIGN AN EMAIL to the Governor of Tennessee in support of a clemency request to commute Vern's remaining 4 years to home confinement. SEND EMAIL. When the email opens up, placed your name at the end of it after "RESPECTFULLY"

3. PLEASE PLEASE PLEASE post, share, or forward this article to others and encourage them to help amplify our plea - ESPECIALLY TO INFLUENCERS THAT YOU CAN REACH WHO HAVE PLATFORMS.

We pray that the color of his skin does not play a part in whether or not Vern will be able to come home.

DETAILS ABOUT VERN'S CASE www.JusticeForVernBraswell.org

PLEASE SHARE, POST, AND TWEET THESE ARTICLES ABOUT VERN'S CASE DETAILING THE SYSTEMIC RACIAL INEQUALITIES USED AS A WEAPON TO KEEP BLACK DEFENDANTS "IN THEIR PLACE" https://www.afmfm.org/justiceforvernbraswell-org/#c-kdqrnk7zWzFu

MEDIA COVERAGE OF VERN'S CASE https://afmfm.org/braswell-case-links



Join us in helping to get Justice For Vern.
FOLLOW @J4VernBraswell
www.JusticeForVernBraswell.org
Facebook
https://m.facebook.com/pages/category/Public-Figure/Justice-for-Vern-Braswell-754758071276173/


This was composed in conjunction with Black Defendants Matter.
Our policies WILL GUARANTEE an end to brutality and racism in the criminal justice system.
Will you please help us?
FOLLOW @BlackDefendants